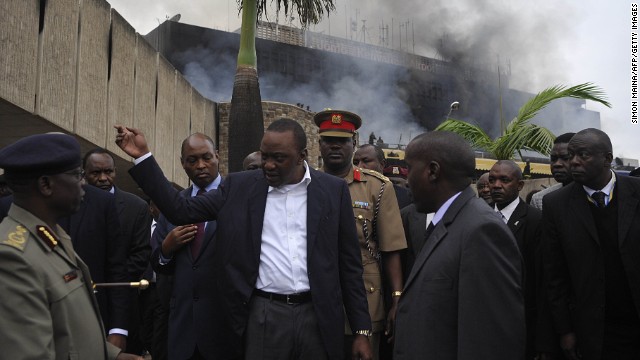 Kenyan President Kenyatta visits the Nairobi airport on August 7 to check out the damage.
CNN update says some flights have now resumed at Nairobi's Kenyatta International Airport. Earlier today the airport suffered extensive damage and had been completely closed as a result of a massive fire that had engulfed the airport's international terminal.
At this point, there are no reports of injuries, and the extent to which the damage will negatively impact the tourism trade and the flow of imports and exports, even if minimal, is yet to be determined.